■Our Rooms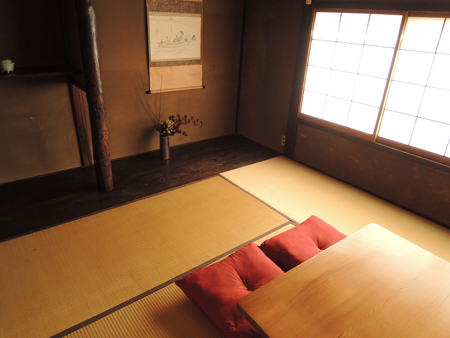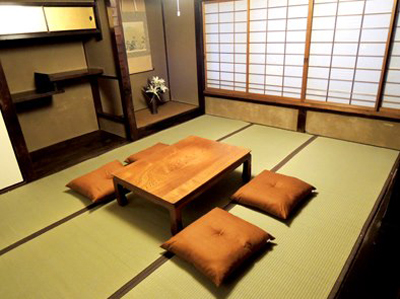 Private Rooms 1 (1 – 4 persons) – on the Second Floor
All private rooms are Japanese-style rooms with 6 tatami (Japanese mats).
Airconditioning is equipped for warming up and cooling down in all rooms.
Inside locked keys are installed in all rooms.
Up to four people can be accommodated in Private Rooms.
Room Rates:
■1 person From 10,000 yen
■2 persons From 10,000 yen
■3 persons From 12,000 yen
■4 persons From 14,000 yen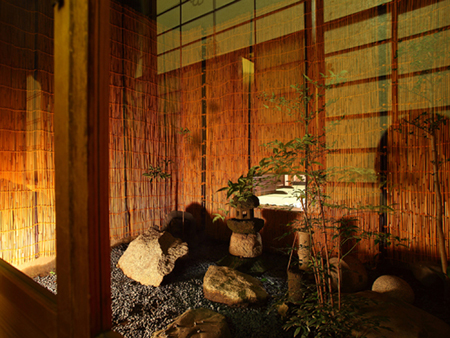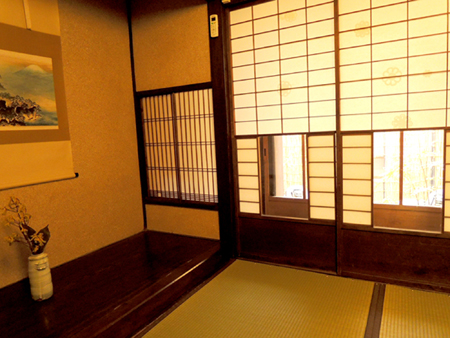 Private Room with an Inner Garden (1 – 4 persons)
A Japanese-style room with six tatami (Japanese mats)
An inner garden is adjoining the room.
Airconditioning is equipped for warming up and cooling down in the room.
An inside locked key is installed in the room.
Up to four people can be accommodated in the room.
Room Rates:
■1 person From 12,000 yen
■2 persons From 12,000 yen
■3 persons From 15,000 yen
■4 persons From 16,000 yen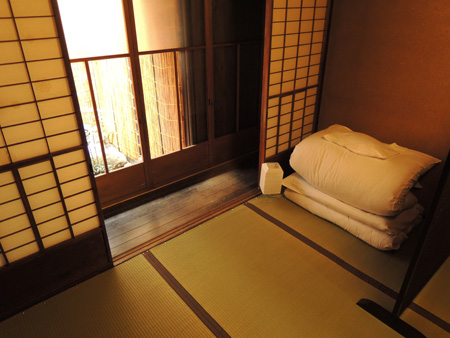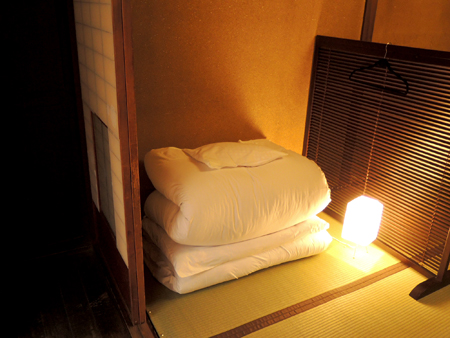 Private Room 2 (1 – 3 persons) – on the First Floor
A Japanese-style room with six tatami (Japanese mats)
Airconditioning is equipped for warming up and cooling down in the room.
An Inside locked key is installed in all rooms.
Up to three people can be accommodated in Private Rooms.
Room Rates:
■1 person From 10,000 yen
■2 persons From 10,000 yen
■3 persons From 12,000 yen
■Cancel policy
Same day or no show/100% of one night room rate
1 day prior/80% of one night room rate
Cancelled 2 - 7 days prior to the date of arrival/50% of one night room rate
Cancelled 8 or more days prior to the date of arrival / No cancellation fee
* Please inform us any amnedent of your booking as soon as possible.


■Facitilties and Amenities:
・Our shower, toilets and washbasins are shared facilities.
・Free Wi-Fi is available at all our rooms.
・We offer futons for bedding in all rooms. All guests are required to make their own futon with provided sheets. If you are not sure how to make futon, please inform us and we are happy to help you.
・Our machiya inn is a smoke free building. Designated smoking space is available for smokers.
・All guest rooms are equipped with airconditioners to heat up or cool down the rooms. However, since the machiya inn is an old wooden building, rooms may not be enough cool the summer and warm in the winter even with airconditioners. We advise guests to bring warm clothes in the winter.
・Since rooms are separated by "fusuma" (Japanese-style papered sliding doors), the machiya inn is not a noise proof building. Please take a noise control at night time to respect other guests.
・During the winter, hot water bottles can be hired for guest uses with free of charge.
Copyright(C) sanjojuku All Rights Reserved